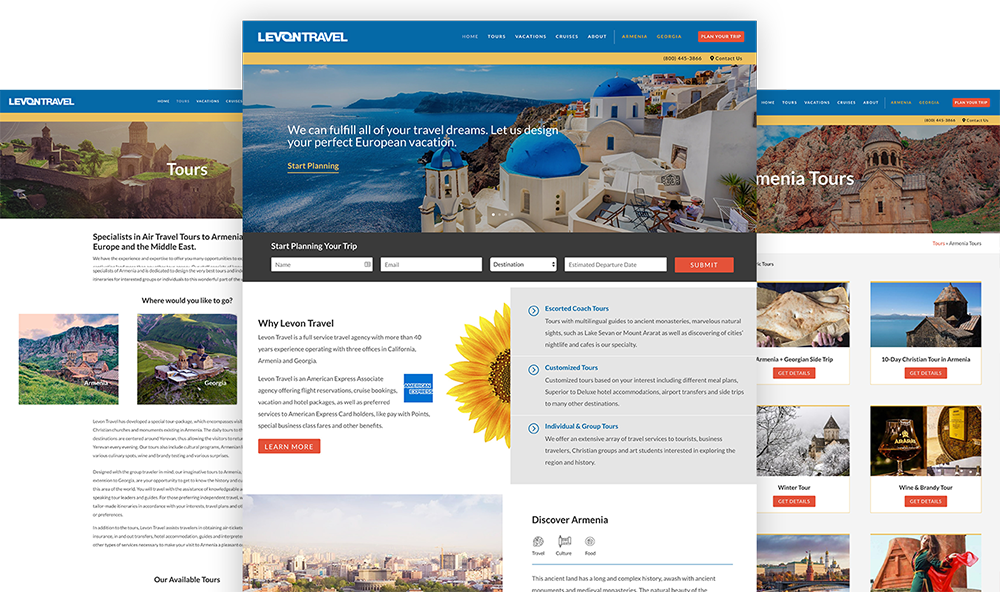 Levon Travel is a travel agency in the Glendale, CA area. In addition to offering individual and group tours and to Armenia and Georgia, they also provide captivating trips and cruises all around the world.
They came to me to help them redesign their website to represent them better, provide more information regarding their services and allow customers to request for information about trips & vacations.
I redesigned their website to help fix the challenges they had with their previous website. They now have a mobile friendly website that looks great, has the ability to view all available tours, vacations and cruises and allow their users to request more information about booking trips.
Interested in working with me?