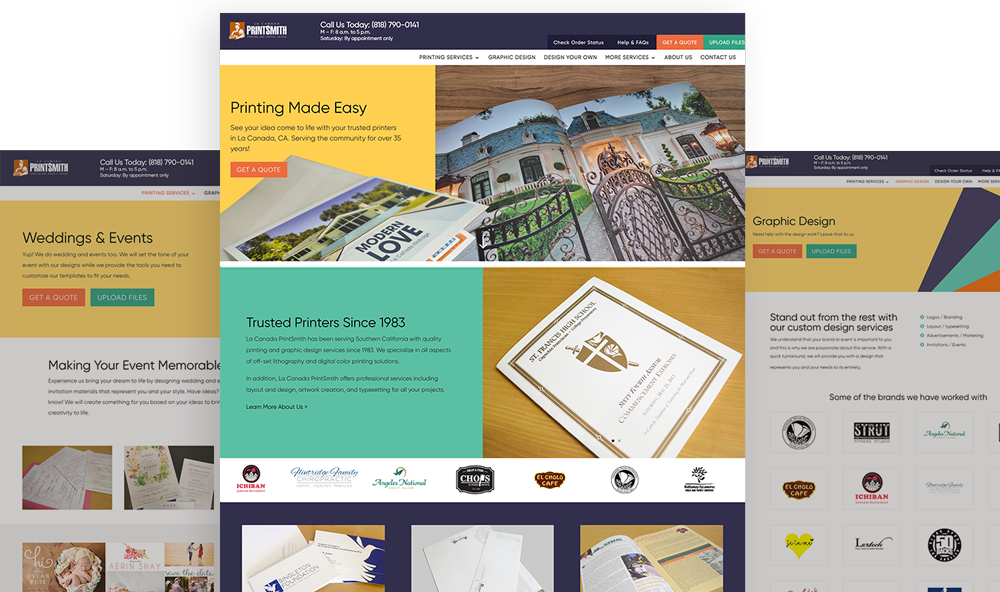 La Canada Printsmith had a website that was built a while ago that desparately needed to be updated. The website needed to be mobile friendly, functional and meet the quality of service the business provides their customers. La Canada Printsmith needed to be able to accept print requests and quotes online. They wanted a website that was welcoming and not ordinary that was also easy to update and maintain.
I redesigned their website to fit them and their needs. The new website is mobile friendly, unique and able to accept print and quote requests. Users are also able find current information on the services they provide. No more confusion!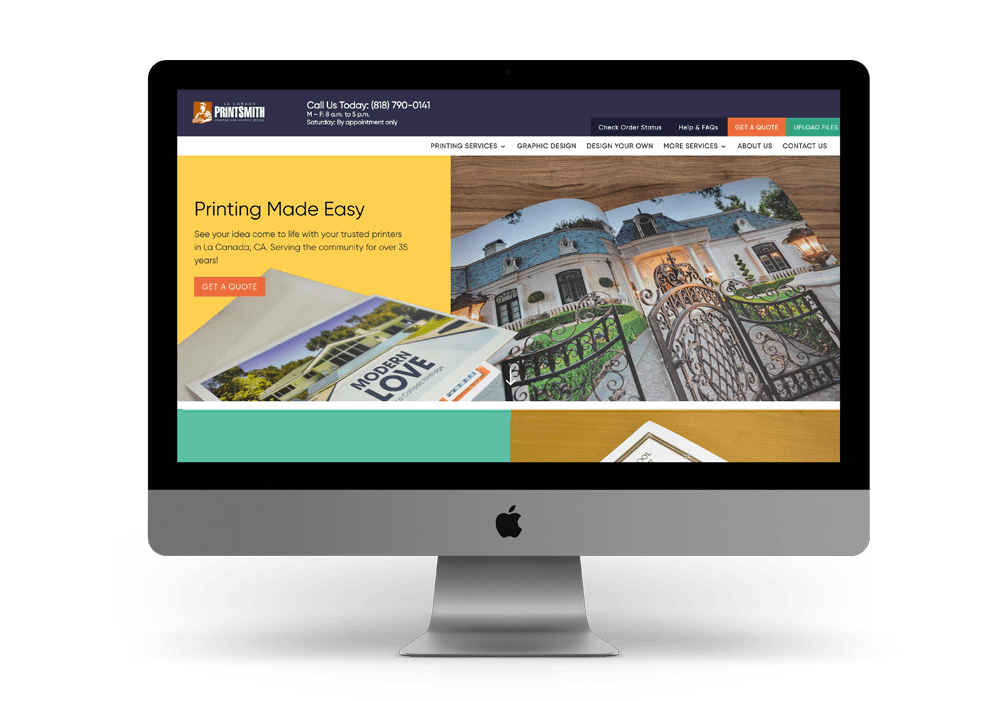 Interested in working with me?