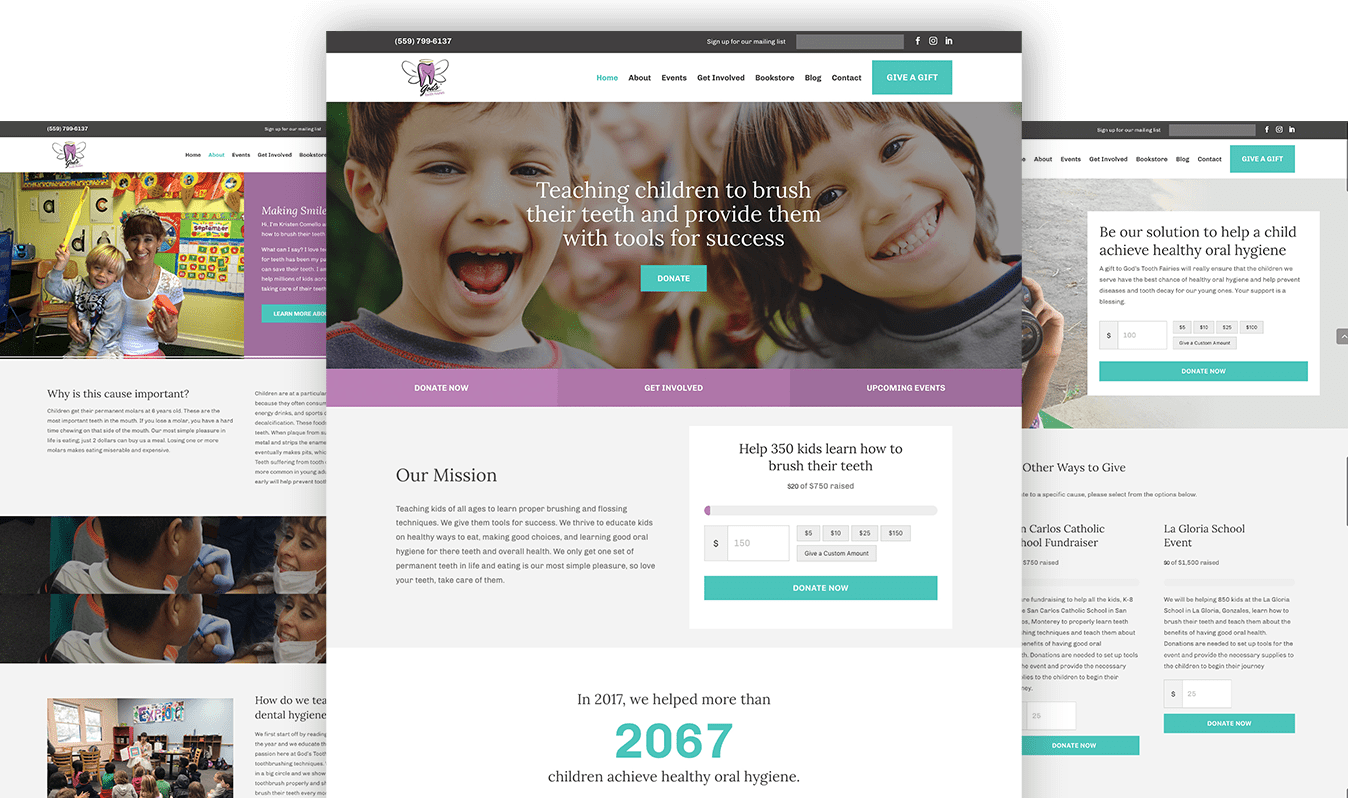 God's Tooth Fairies is a non-profit that helps children learn how to take care of their teeth. They are based in the Carmel, CA area and are passionate about their cause. Kristen Comello, the founder of God's Tooth Fairies was desperately in need of a logo and a website to represent their non-profit startup. She wanted something to represent who they are and their core values.   
I came up with an identity that fit their tone. Their logo was joyful and a reflection of Kristen's loving and bubbly character. Their website was built to support their organization by making it easy for people to find events and volunteer donate. The website also features a blog to help put the word out.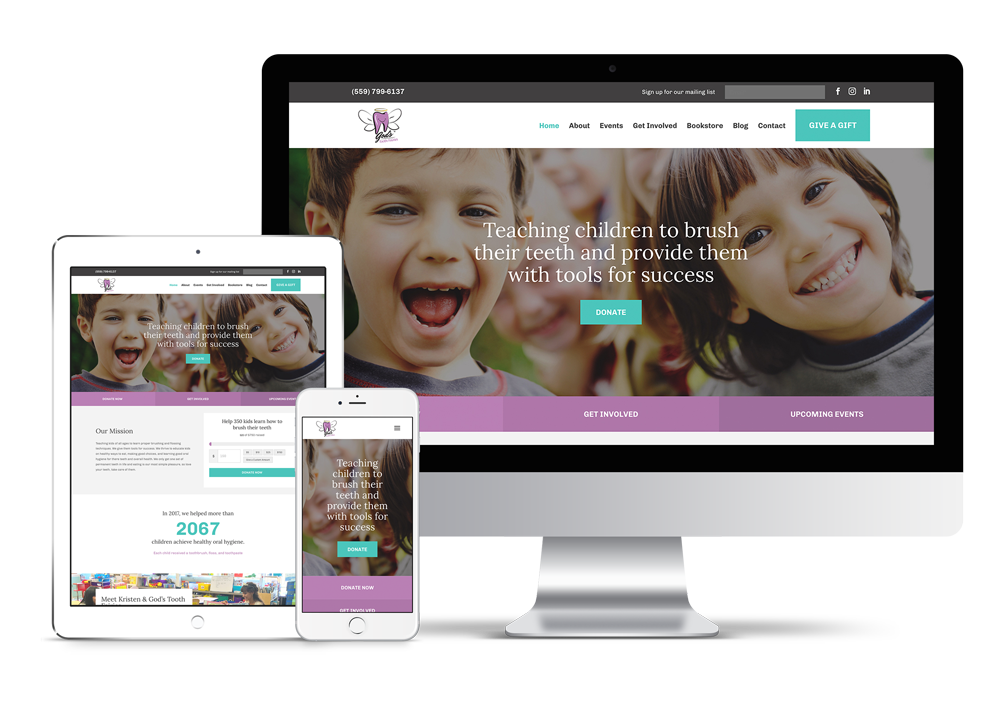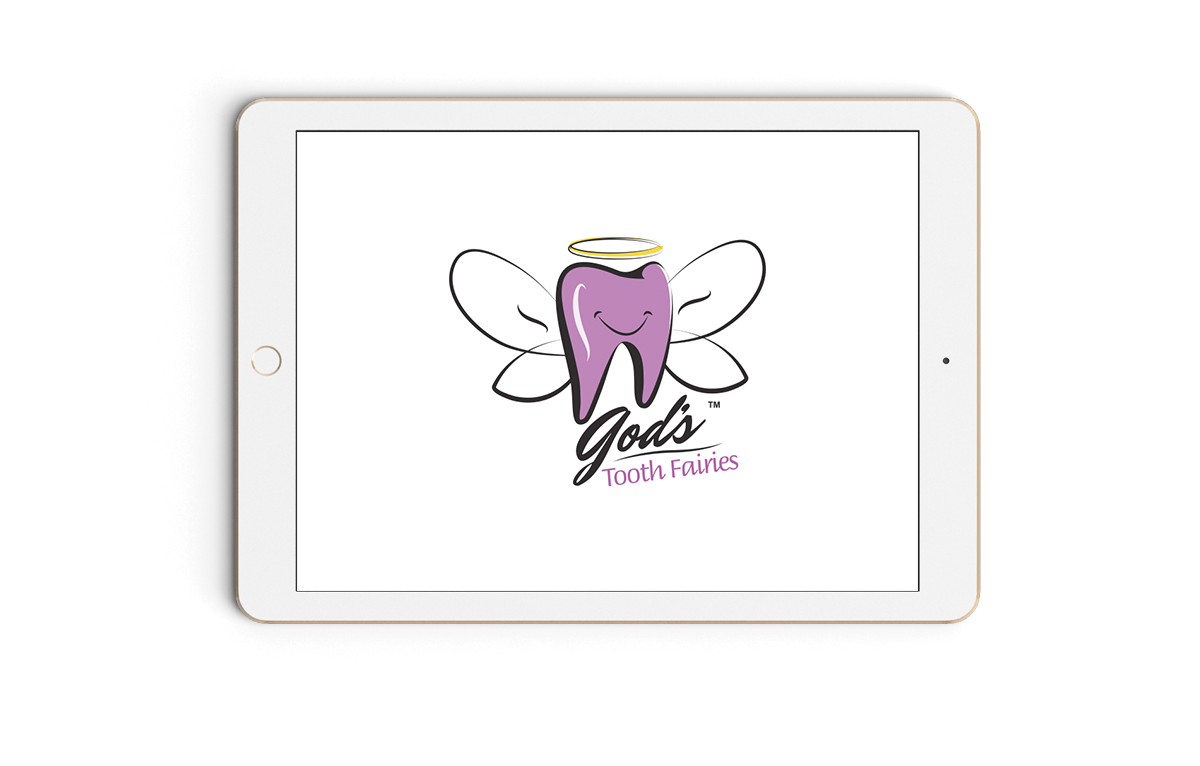 "Special thank you to Anthea Ancalade at Designs by Anthea for designing the most awesome website for Gods Tooth Fairies. She does amazing work. If you need any website design, she is the best in the business."
Interested in working with me?