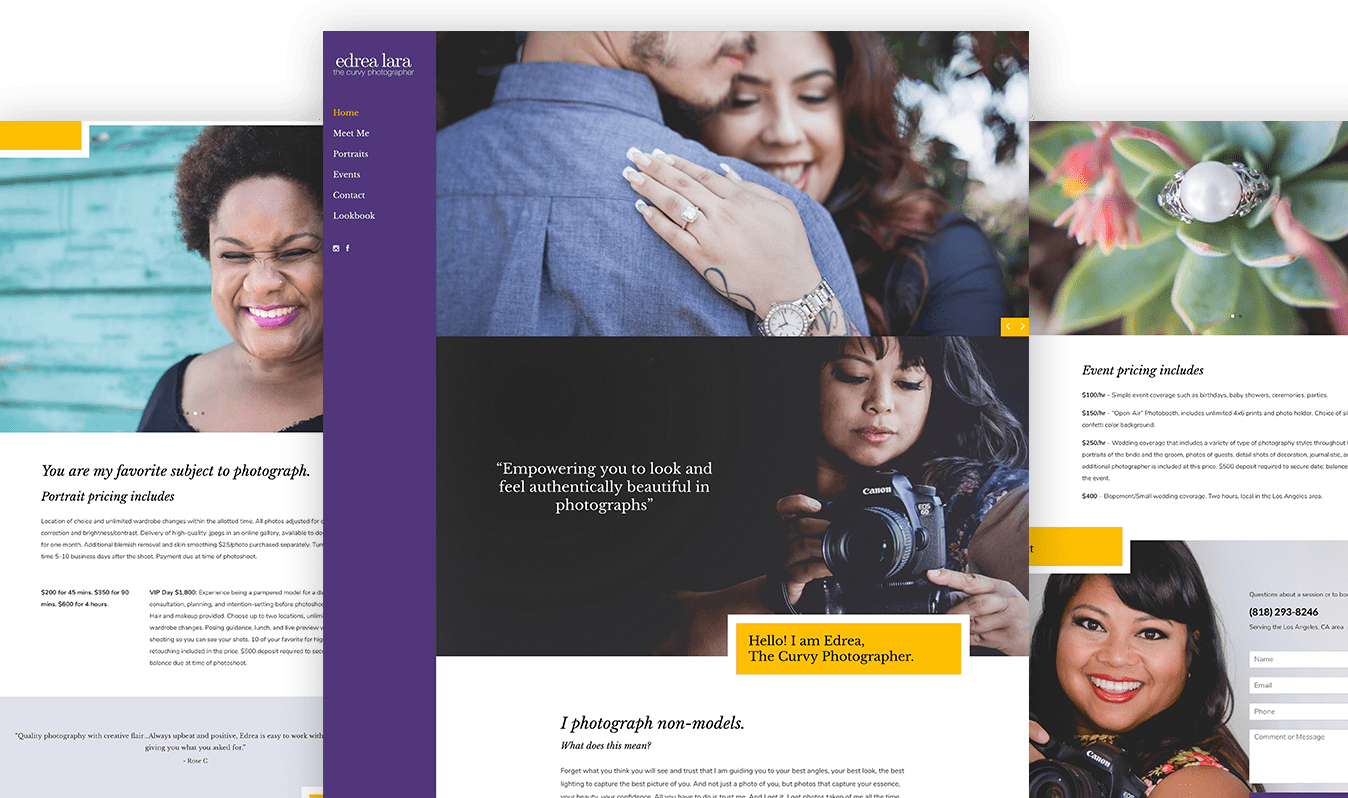 Edrea Lara, the curvy photographer is based in Los Angeles CA and she is all about bringing out the beauty and personality of people like you and me. She desired a website that had her favorite colors, provided her clientele with information right away and featured her photography style.   
I created a one-page website for Edrea. The website showed large images to bring focus to her work and herself as a photographer. The website also featured a gallery of her work that fed into her website directly from her imaging software.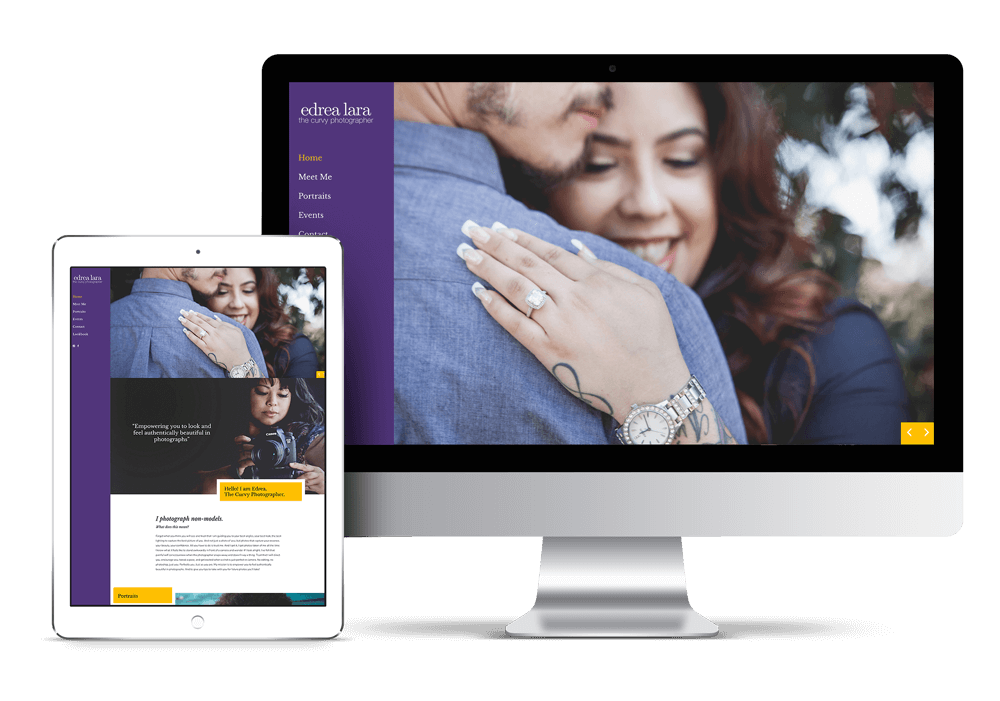 "I love working with Anthea! She worked with me precisely and consistently to redo my photography website and made it look the best it's ever looked. She is super friendly and professional. She listens to my needs, and makes sure she delivers exactly what I want in a clear and concise way. Her designs are clean, elegant, and timeless. Her ability to adapt her style to fit in with my aesthetics seriously wows me. I highly recommend Anthea for design and website needs."
Interested in working with me?