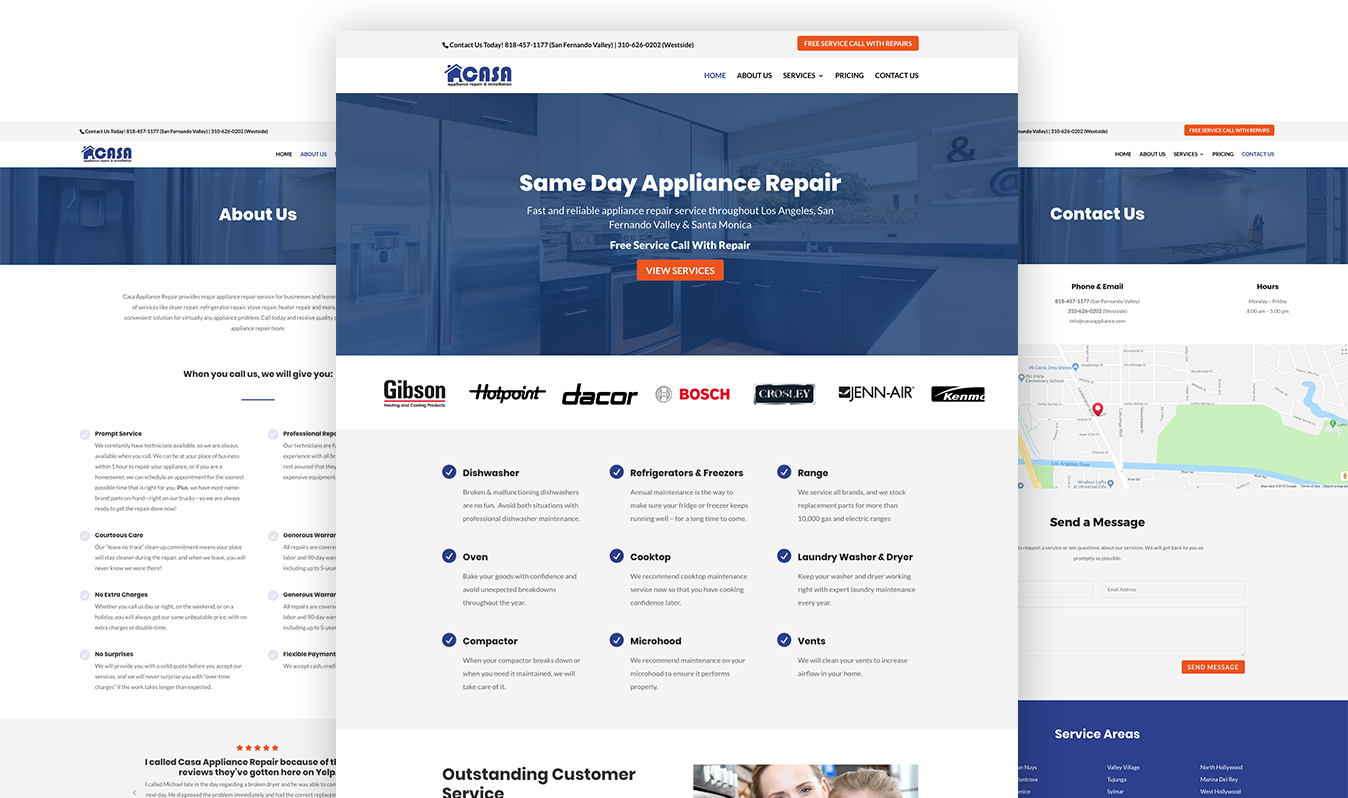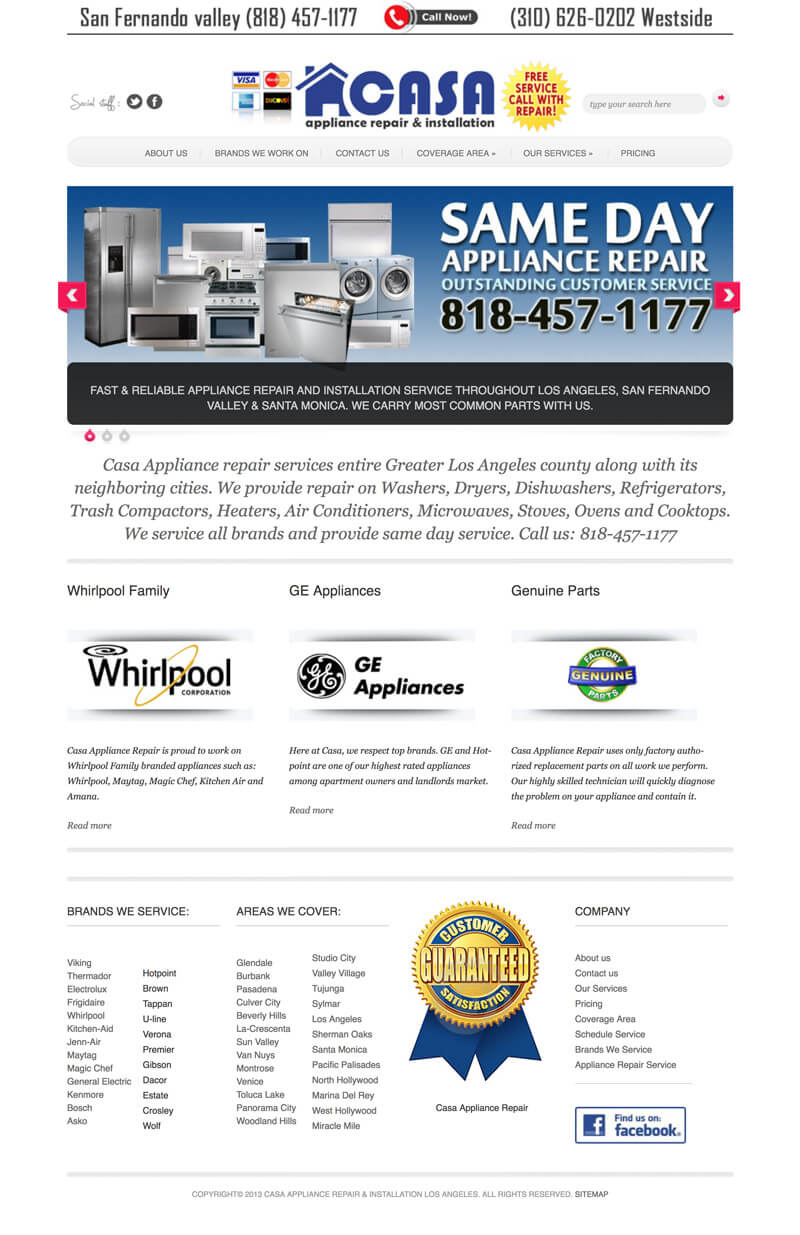 Michael of Casa Appliance called me to inquire about redesigning his website. The main issues he was facing with his old website was that it was not mobile friendly, did not have his contact information accessed efficiently and his website was not the best impression for new customers channeled from his yelp advertising.
The website I designed for Casa Appliance Repair is mobile friendly. I also added social proof to his website by adding in a few of his highlighted Yelp reviews and some relevant photos. I also included an online form to make it easy for his customers to contact him.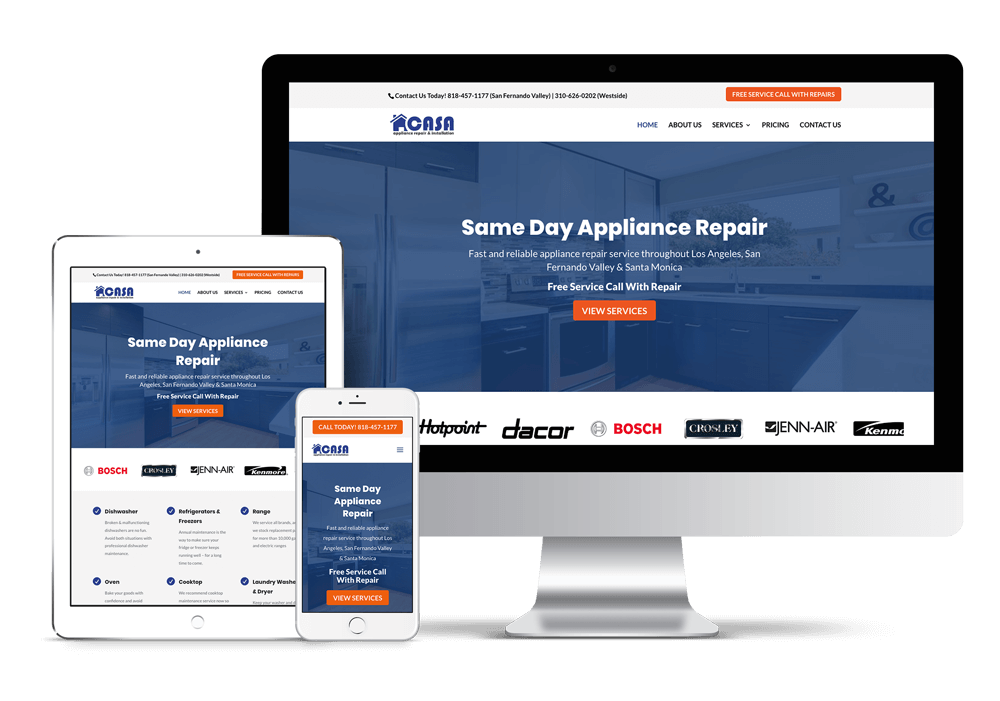 "As a business owner and an old school web designer (early 2000s) I hired Anthea to rebuild my basic word press themed website. Anthea made me a very reasonable offer. She went above and beyond for the price she charged. Website came out better then I tough. She is a true professional and a perfectionist at what she does. I highly recommend her to anyone who wants a professional layout. She is very easy to communicate with and understands right away what you are looking for. I will recommend her to anyone looking for a website."
Michael Geykman, Casa Appliance
Interested in working with me?