Best Equipment Repair Service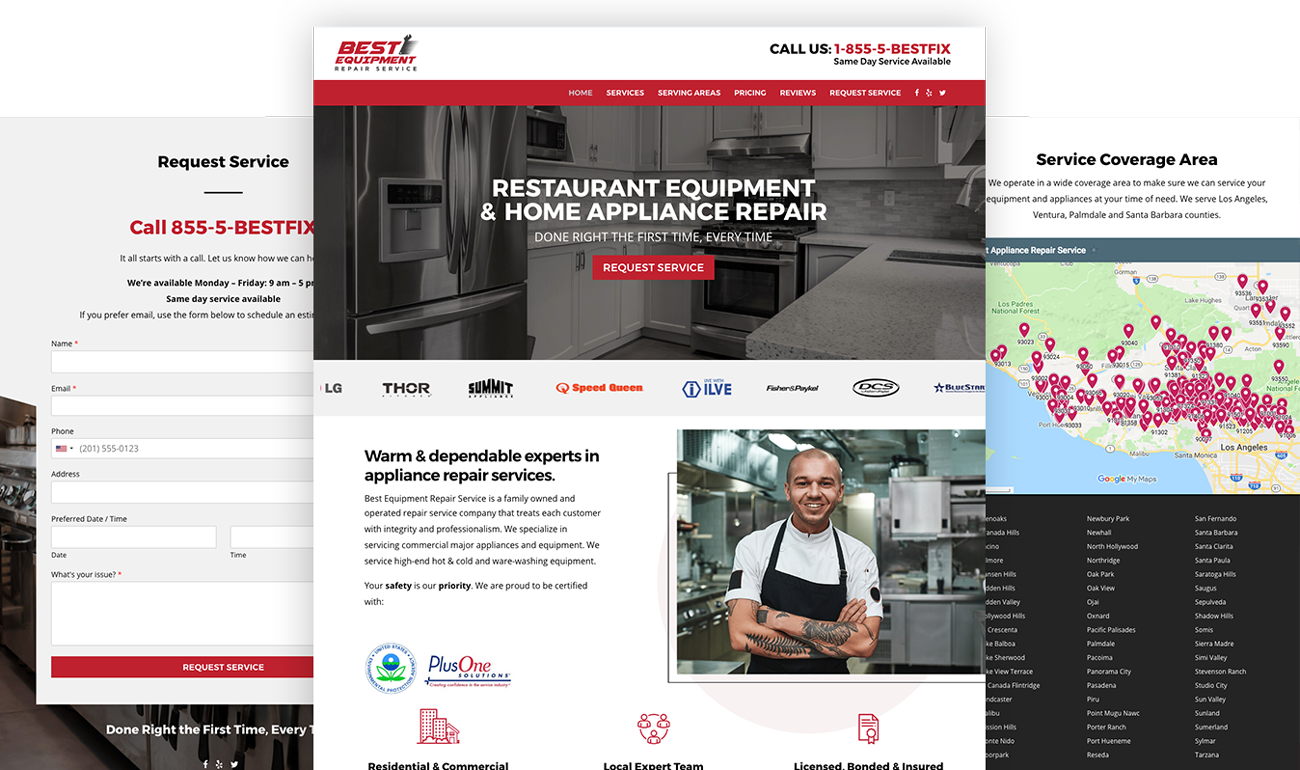 Best Equipment Repair Service needed a redesign for their website badly. They were not happy with their existing website because it did not represent their busisness as professionals in the appliance repair space. They also wanted a website that was straight to the point i.e. without going to various pages so its easier for their customers to find what they are looking for.
I redesigned their website to fit their brand better and provide them with solutions to their challenges. What you see here is a mobile friendly one-page website that shows the actual services they provide,  the brands they work on, their coverage areas, customer reviews and a service request form. Check out the website with the link below.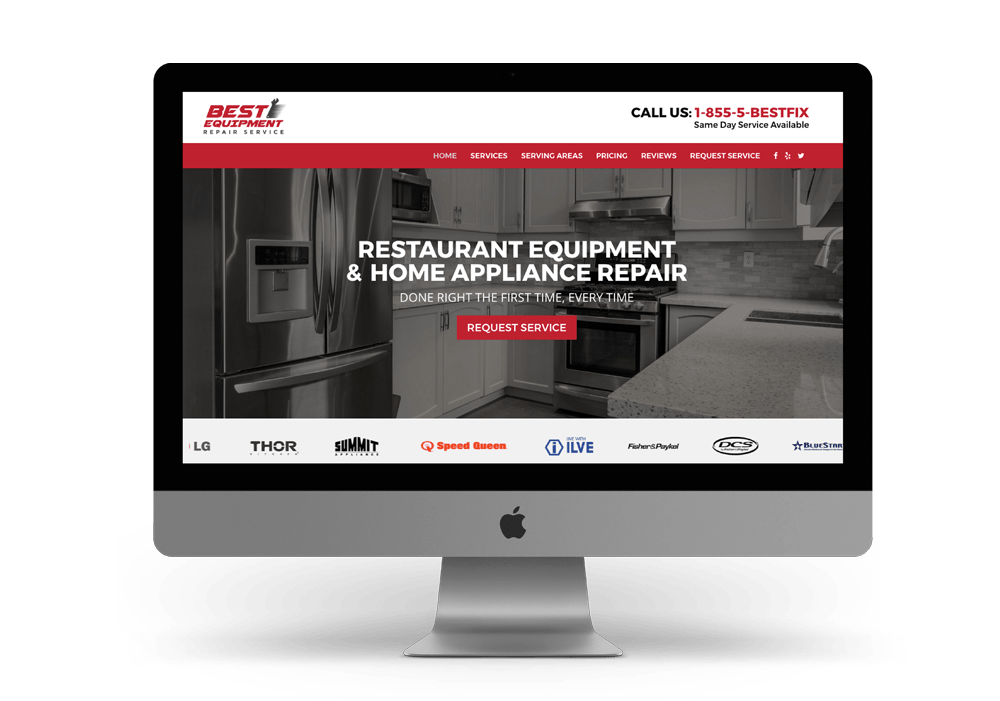 Interested in working with me?